Alhambra - Keswick
St John's Street
The Best of SHAFF 2020 (Sheffield Adventure Film Festival)
Synopsis
Sheffield Adventure Film Festival is an annual three-day weekend event bringing together the best of outdoor and adventure filmmaking from all around the world.
ShAFF is one of the UK's most well-known outdoor and adventure festivals and represents an accessible event with strong brand awareness outside of the core specialist outdoor and adventure film market.
Each year, the festival presents the pinnacle of films about climbing, running, water sports and biking. Since 2018, ShAFF and Jonny Tull have presented the tour to audiences across the UK and we are proud to continue this with our partners in exhibition, both theatrically and online.
More Information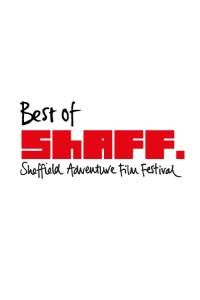 Rating:
12A
Suitable for 12 years and over
Films classified 12A and video works classified 12 contain material that is not generally suitable for children aged under 12. No one younger than 12 may see a 12A film in a cinema unless accompanied by an adult. Adults planning to take a child under 12 to view a 12A film should consider whether the film is suitable for that child. To help them decide, we recommend that they check the Ratings info for that film in advance. No one younger than 12 may rent or buy a 12 rated video work.