Alhambra - Keswick
St John's Street
Synopsis
Power can be ruthless, absolute, and at times invisible. Jack, a fostered boy on the run for attempted murder, seeks refuge in the house of an old deaf man who he can easily threaten to keep quiet. The more Jack's past is revealed, through a series of flashbacks, the more apparent it becomes that he is just a boy hiding behind a facade that can crack all too easily. Meanwhile a more malicious side to the old man begins to show. Perhaps he too, is not all that he appears to be. Shot in striking blue-greens in the setting of a murky house, WE THE KINGS is a portrait of two tortured souls - played by Elliot James Langridge and Timothy West with electrifying intensity. It is a study of what it means to tear down human dignity, to cover up in hiding, and to preserve and lose power.
More Information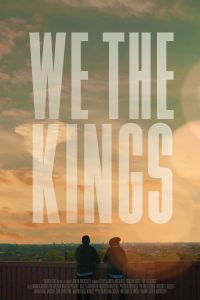 Rating:
15
Suitable only for 15 years and over
No one younger than 15 may see a 15 film in a cinema. No one younger than 15 may rent or buy a 15 rated video work.
Advisory:
very strong language, strong threat
Released:
28 September 2019
Genres:
Suspense/Thriller
Film Credits
Starring:
Wilson Radjou-Pujalte
Timothy West
Lily Loveless
Elliot James Langridge
Amanda Abbington